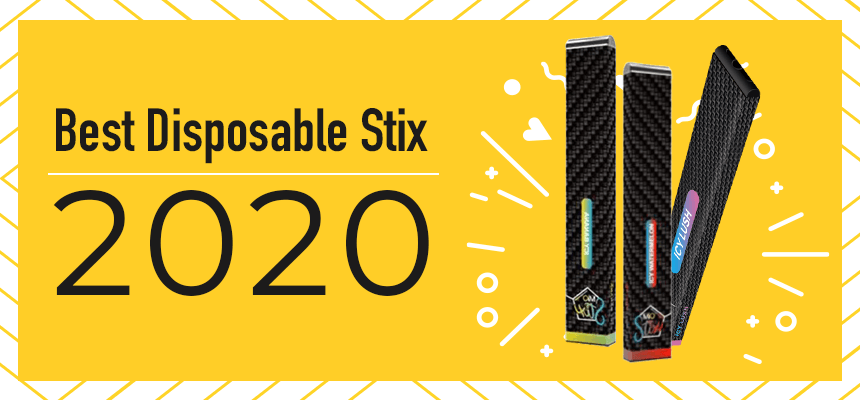 Best Disposable stix 2020 — 6 Must-Try Disposable Vape flavors
Nowadays, e-cigs are becoming a popular substitute for traditional cigarettes. The main reason for this development is these e-cigs are very convenient to carry because of their small size (smaller than the conventional cigarette pack), absence of smoke, and the similar taste and sensation while inhaling. Studies have shown that these cigs bypass most of the side effects caused by tobacco burning.
The CDC (Centers for Disease Control and Prevention) states that these cigs can benefit adult smokers who are not pregnant and if they use this as a replacement for regular cigarettes.
Most of the e-cigs are refillable. But the new trend is using disposable vapes. So, it eliminates the problem of refilling. Customers need to enjoy and throw it once the liquid is over. These disposable vapes come with various flavors to satisfy the needs of almost all e-cig lovers.
Let us look at the top disposable vape Stix in 2020.
1. MiO Stix Icy Peach 50 MG.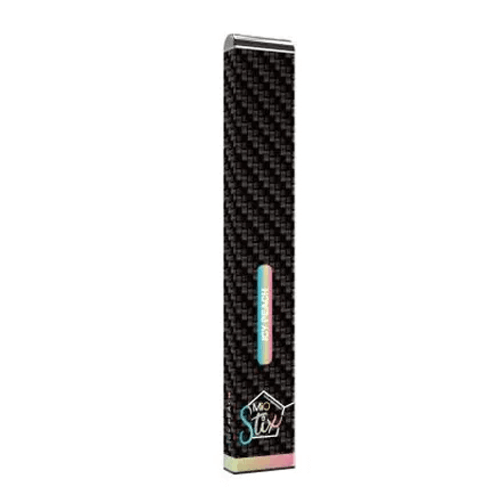 MiO Stix Icy Peach is a beautifully designed disposal vape with Menthol, Peach, and Mint flavor profiles. It comes with 1.2ML liquid capacity. The battery capacity of this product is 280 MAH. You can get menthol, peach, and mint flavors, which lasts for 300 puffs. After 300 puffs, you can throw this vape since it is disposable after use. The nicotine content in this vape is 50 MG.
The taste of this vape is fantastic. Menthol flavor gives you cool icy experience, wherein the peach flavor will provide you with the flavor of ripe peach taste, and mint flavor has a perfect blend of spearmint and peppermint leaves to give the refreshing taste. Adding to this, it has no maintenance cost with a comfortable and sleek design that fits your pocket.
You can buy this product using the below link.
2. MiO Stix Icy Lush.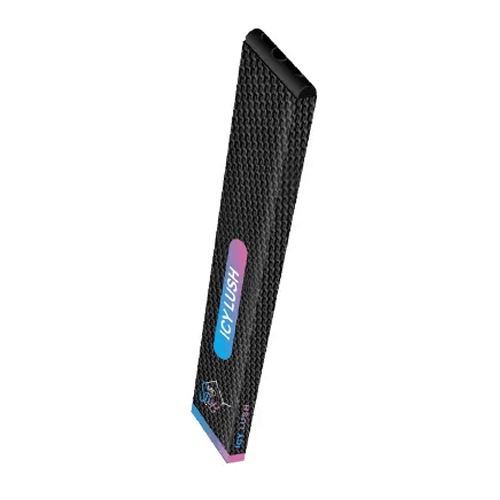 This one is one of the sleekest, elegant, and weightless vapes, and comes with the flavors of watermelon, strawberry, and ice. If you want to beat the heat, this is the product for you. It provides a soothing icy lush experience with the taste you crave for. The throat hit is good because of the nicotine.
This device comes with the 280 MAH battery power, and it lasts for 300 puffs. The liquid capacity of this product is 1.2ML, with 50 mg nicotine content. The advantage of this product is it comes with zero maintenance and effortless vaping experience.
You can buy this perfect disposable icy lush using the below link.
3. MiO Stix Icy Lychee.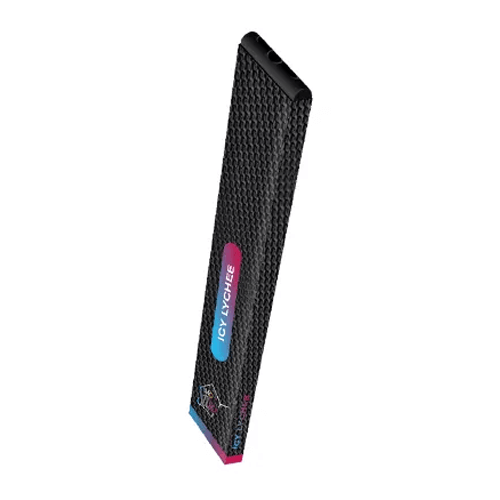 If your taste buds crave for lychee taste, then this the must-buy for you. This product gives you a fresh icy and fruit flavor instantly. The effortless vaping made possible in this device because of the absence of draw buttons and complicated mechanisms.
This vape has three different flavors. The rose and fruit floral taste of lychee, refreshing menthol, and a cooling blend of peppermint and spearmint mint flavors are available. It associates no maintenance cost, and 1.2ml liquid capacity gives you 300 puffs of refreshment with a battery capacity of 280 MAH.
Buy this product here –
4. MiO Stix Icy Mango.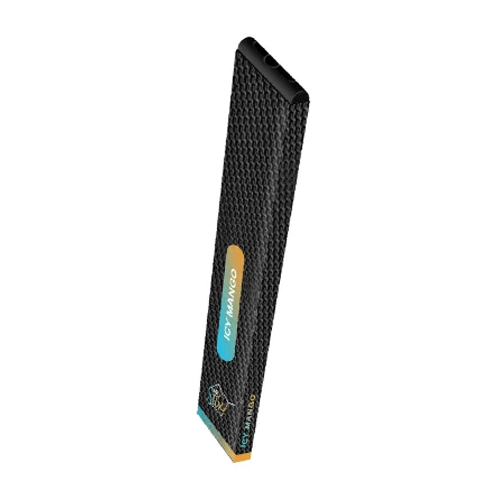 I am sure most of you love the flavor of ripe mangos. But to get the flavor, no need to wait till the mango season! You can purchase this vape and enjoy the mango taste.
This gives you a great experience because of the ripe mango aroma with the sweet flavor of spearmint and peppermint leaves combined with icy touch, provides the best vaping experience.
This Icy Mango flavor can last up to 300 puffs, which you will get from 20 to 25 regular cigarettes. It contains 50 MG nicotine that will satisfy your nicotine cravings. The 1.2ml nicotine eJuice is available in this product with the 280 MAH battery capacity. The sleek design and weightlessness of this product give an elegant look.
Purchase this vape before stocks run out.
5. MiO Stix Blue Slushy.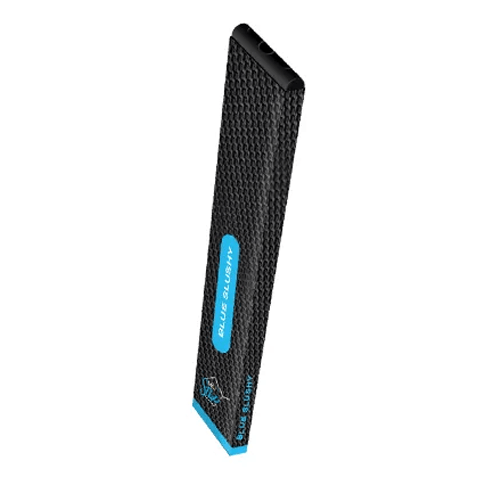 This disposable vape provides you the freshness that you need in a hectic time. The perfect blend of raspberry, blueberry, and pomegranate satisfies you to the core. It gives the perfect throat hit, which meets your taste buds go round and round.
The sleek and stylish vape is very easy to vape because of the simple design and absence of complex mechanisms and buttons.  With zero maintenance cost, it will offer you up to 300 puffs. It comes with the nicotine content of 50 MG and is filled with 1.2 ML eJuice, which you crave for.
The throat hit of this blue slushy is excellent. The preloaded battery of 280mah will last for an entire day. After the 300 puffs, you can very easily dispose of this item, and we are sure you will again click the buy button because of its irresistible flavor.
Here is the link to buy this product: Buy MiO Stix Blue Slushy.
6. MiO Stix Icy Watermelon 50MG.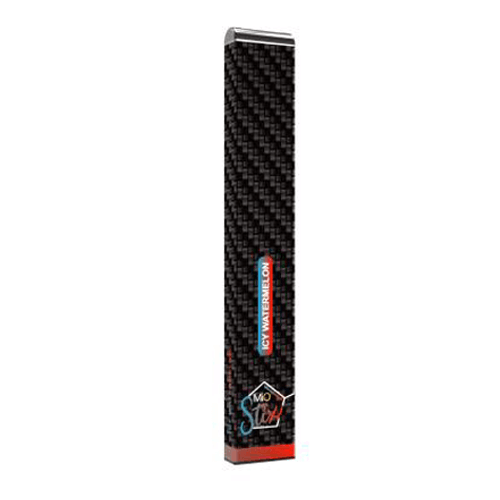 Watermelon is the fruit that comes to our mind when there is a scorching sun above our head. This is one of the best vapes with the flavor of watermelon juice with a drop of icy menthol. If you try this vape, we are sure you will find out why all other people are craving for this.
This stylish and sleek lightweight vape comes with 50MG nicotine, which provides extreme throat hits. With the liquid capacity of 1.2ML and 280 MAH battery capacity, which is the better substitute for 20 regular cigarettes.
The most comfortable design and easy disposal make this product even more attractive. The main thing is this vape is the best seller, and it will run out of stock quickly. So will you grab this before you see out of stock label?
To do so, you can click this link Buy MiO Stix Icy Watermelon 50MG.
These are the best selling disposal vapes in 2020. We would recommend you to check out all these products before these become out of stock.