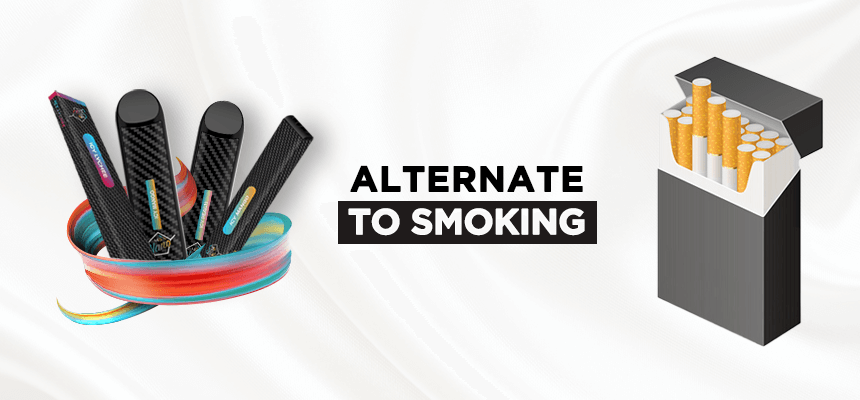 The Best Alternative to Smoking: Guide to Disposable Vape Stix Vs e-cigarettes
There are many vaping options out there and sometimes it can be hard to select which device you need. Many people often find it hard to decide on buying an e-cigarette or a disposable vape stix.
You can buy online- as well as in convenience stores. There are a variety of benefits to choosing disposable vape stix, but there are also people who like to buy e-cigarette too. Here are the differences and why you have to choose one type over another:
Disposable vape Stix 
A disposable vape stix is a pre-filled and prepared to use vape that's perfect for somebody on the go, or if you're heading out for an evening. Disposable vape stix is an excellent choice for someone who is looking to prevent traditional cigarette smoking without the fear of missing out on time with friends and family. These units are small, easy to take anywhere, and may be purchased in distinct flavors and various nicotine strengths. Disposables are also a nice way to get a feel for a particular company's products without actually committing to a more expensive one.
Pros of Disposable vape stix:
Simple and convenient
No need for refills or charging
Reasonable prices($5 to $15 each)
Discreet and user- friendly
Less investment
Great taste & experience
Cons of Disposable vape stix
you cannot change the nicotine strength unless you purchase a new one
Limited design options
E-cigarette
An E-cigarette is a more powerful and involved unit for someone who likes to keep the look and feel of traditional smoking. E-cig can be recharged using a USB charger and have replaceable batteries along with interchangeable cartomizers so you can try new flavors and nicotine strengths as often as you'd like. E-cig is more for vapers who enjoy being able to change out parts of their device and try new things. It will be impossible to produce the same type of vapor, throat hit and battery life you can get from an e-cigarette kit – especially if you choose larger, higher-end batteries and regulated mods.
Pros of E-Cigarettes
It's refillable & rechargeable
Long- term cost savings
Replaceable batteries and cartomizers
Cons of E-Cigarettes
High initial cost
More items to keep track of
Advanced versions might be complex
Which option will you choose?
Disposable vape stix is a better choice for many people who want to taste the good flavors. They provide user- friendly and attentive vape stix or something that is even more convenient to carry around, smaller sizes than end up with MiO Stix. And E-cigarettes appear to be a safer alternative for long-term cigarette smokers who have been unable to successfully quit smoking.
We hope this article helps you make the best decision for your style & taste.
Check out MiO for Disposable vape stix.